Characters' Story : Deleted
Posted by Crimsonwolf

on 2007/7/3 17:30:14

(

3441 reads

)
Due to life getting full of other things and my extra time growing really short i have deleted crim and gave everthing i had to lex (due to he was the only one online at the time). I hope that in time i may find some extra time to start playing again. seeing how i picked a bad time to quit with a new expasion coming out lol. Thought i doudt i can get the name crim back i might be back with a new one. And i hope i will have support from some ppl to help me get started again lol.... So good luck till then and later.....
Rating: 0.00 (0 votes) - Rate this News -
The comments are owned by the poster. We aren't responsible for their content.
Recovered
Posted:
2008/2/2 23:15
Updated:
2008/2/2 23:15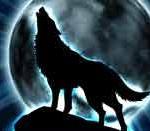 Crimsonwolf

Just can't stay away
Joined:
2005/12/14
From:
New haven, CT
Posts:
62
I'm back, Though i do not play as much as i like. i have returned and am around. So dont forget to wave